Description Grain bucket elevator
Simple vertical conveying of grain
The bucket elevator has proven to be a reliable, economical and flexible solution for vertical conveying of grain and other granulates. A bucket elevator can be used in practically every storage and conveying system. The supply of product into the elevator is possible in many ways. From a simple intake hopper to a complete intake pit with augers of chain conveyors. The advantage of a bucket elevator against an inclined belt conveyor or hopper, is that an elevator only needs a fraction of the space.
Grain elevators from Jansen&Heuning are available in a range from 25 to 125 tons/hour.
Features
head with hollow shaft gear motor
boot with tension section
oil and grease resistant belt
buckets made of steel
shafts can be supplied in lengths of 0.25 / 0.50 / 1.0 and 2.0 m
Thickness of sheets
head 4 mm
foot 4 mm
casing 2 mm
Options
There are several options for the bucket elevator, like a capacity adjustment, return blocker, service platform and several types of inlets. Ask Jansen&Heuning for the possibilities.
SK25/SK50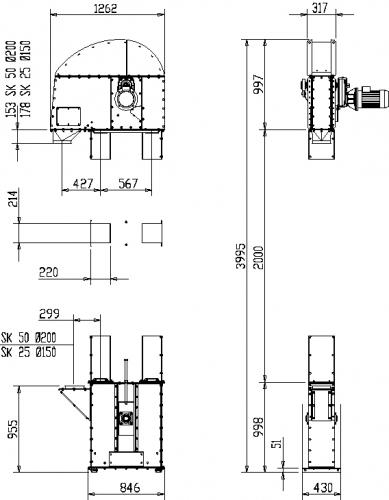 SK60/SK80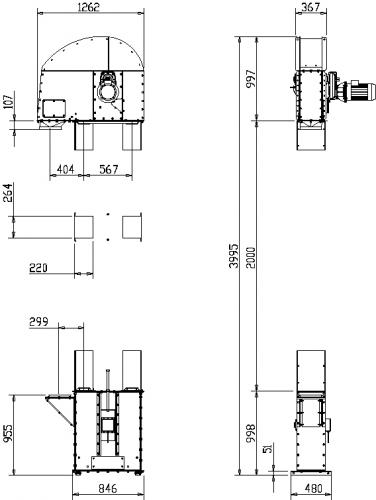 SK100/SK120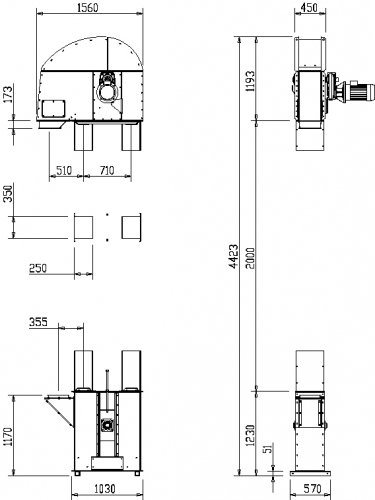 Do you have a question about Grain bucket elevator?