The sugar is transported to the silos with a transportation system. All sugar is stored in four large silos where each silo is divided into 3 compartments: the core, the inner ring and the outer ring. These compartments are filled evenly.
Formerly, the silos were filled using a mobile conveyor belt, however, such a system is never 100% clean and is sensitive to errors. Therefore, our engineers designed a rotating screw conveyor. The screw rests on a slewing ring and a wheelset in the middle, that moves the machine around.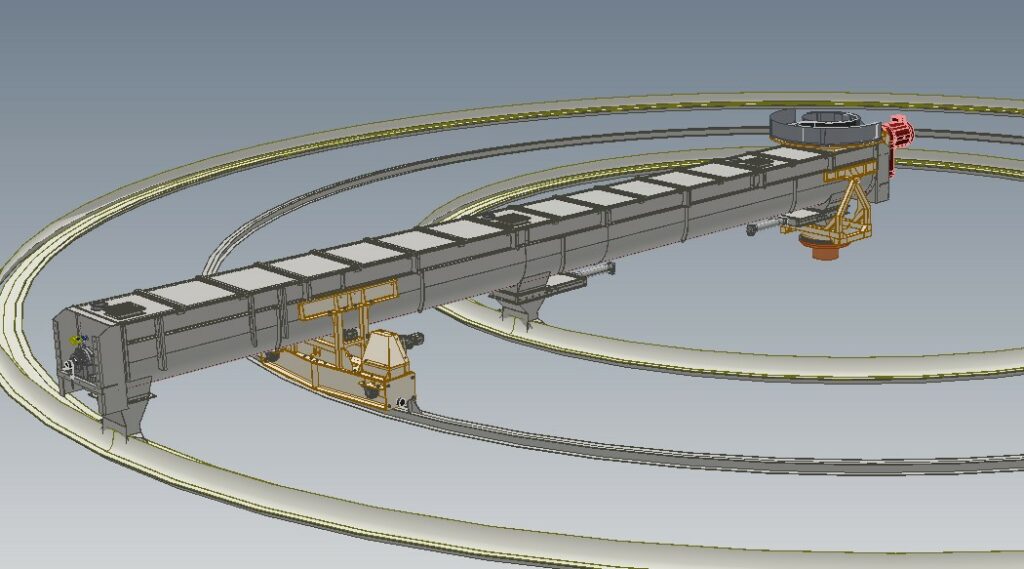 The screw conveyor has a diameter of 800 mm and is completely made of stainless steel 304. The filling capacity is approximately 150 tonnes/hour. With a length of 13 meter, this is a unique screw conveyor.